Digital Media Production
The way of the future is motion graphics. We capture attention for our clients by creating 3D animations and incorporating kinetic type into videos. Digital media is used to inform, persuade, promote, and entertain.
Advancements in software and technology allow us to make incredible videos and animations. Through implementing principles of design and animation, we create effective and relevant commercial media. Our instructors engage students with software, to create a wide range of projects that bring each client's ideas to life
Media Design Technology
Today's world is flooded with advertising and competing messages. Design is everywhere.
Our Media Design students strive to be at the forefront of new trends and technology. Our instructors keep up-to-date with their education in the industry and by tracking the latest software changes, to keep students advanced and career-ready.
We treat design as problem solving, to convey our client's message to their intended audience. Using applied design principles, we turn complex ideas and creative concepts into relevant media.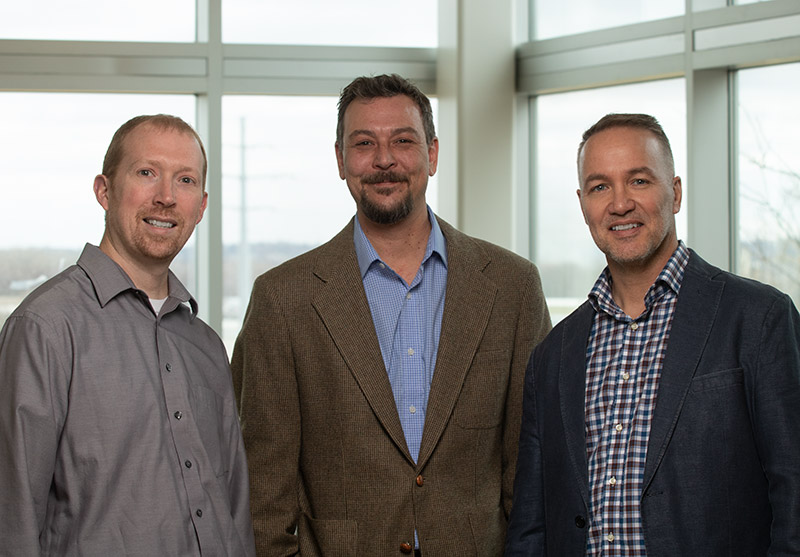 Nick Schneider
Instructor – Digital Media Productions
Tony Conrad
Instructor – Media Design Technology
Rick Warkenthien
Instructor – Media Design Technology
©2021 by Media Design Technology
Southeast Technical College
2320 N. Career Avenue
Sioux Falls, SD 57107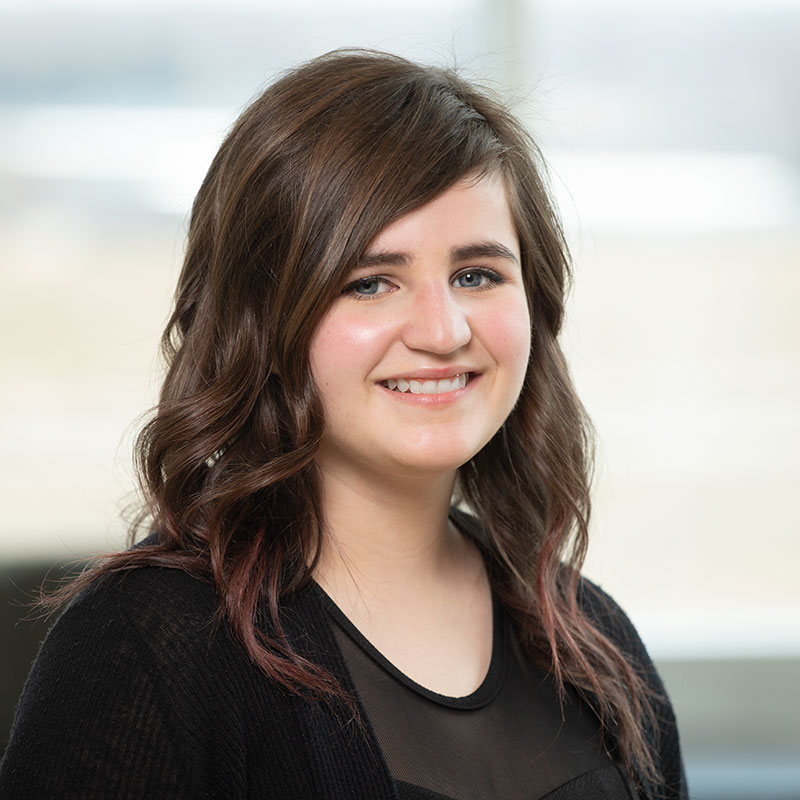 Amy Anderson
I enjoy working in the Digital Media Production field because there are so many possibilities to show the same thing. Being able to make things that are visually entertaining for people to enjoy are some of the things that I find to be really fun and rewarding in this field. I love growing my skills to create projects that make people feel happy, because making your viewers feel positivity from your work is one of the greatest achievements you can get from being an artist.
I usually start a project by going over all the certain requirements that need to be accomplished. In the early stages, I gravitate towards my own motion and design preferences, but that doesn't always fit the mood of the project. As a creator, it is crucial that you find the best way to convey the message to the viewer, and that means trying out new things instead of the basics. I understand that sometimes I have to work outside of my comfort zone, because the message is one of the most important parts of any project. If the message doesn't come through, then all the work that was done would serve no purpose.
I am currently working on growing my skills in all the different software and equipment, while being in an encouraging environment and surrounded by helpful instructors. In the past, I have stayed closer to more familiar elements my work. I have since grown to learn and appreciate the software and elements that I am not as familiar with and am able to use those skills to enhance my work further. At the end of the day, knowing why things are done a certain way and being able to use all the different aspects of digital media will help me to advance, so that my work will be much more special and unique.
behance.net/amyanderson18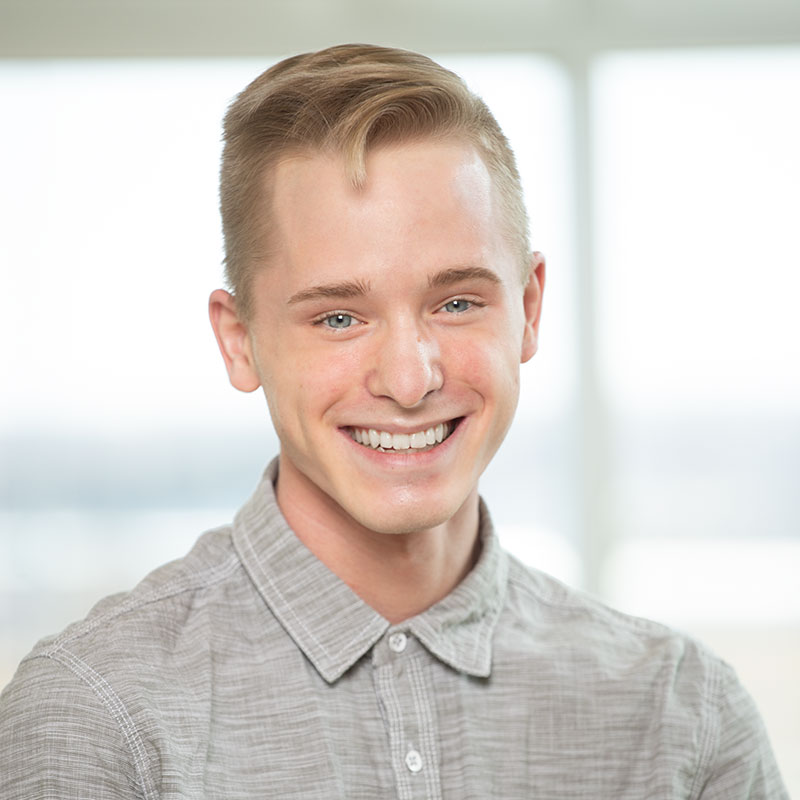 Kaleb Roach
I have been a quiet person my whole life. When growing up, I always was told I needed to speak out and speak up because I was silent most of the time. But that's just because my mind was repeatedly turning. I always paid attention to the logos of businesses and watching them change ever so slightly. When art stumbled into my life when I was younger, I could let people see who I am and what I do. Through art, from painting to projects completed at Southeast Tech, my mind can be free.
Another area that has allowed me to showcase my creative skills and thinking is photography. I have been through countless adventures in photography. I spent an entire day in the Badlands just taking pictures. I love being out in the world and capturing it all. It is even better because I can use them in projects that I am designing.
I have learned so much while being here at Southeast. I feel I have improved as a person and designer by gaining better confidence in myself and learning to face challenges and not run away from them. I have gained a better knowledge of Photoshop, Illustrator, and Indesign programs. I am working on understanding Dreamweaver better.
I think media design is a unique field because it allows such creative freedom to do whatever you want. When I am designing, I always have ideas flowing through my head, and challenges might be tough but I am consistently thinking about what a design could need or how the project could improve. I am up for the challenge. I believe a designer must have ideas flowing, and that's what I do.
kalebroach.com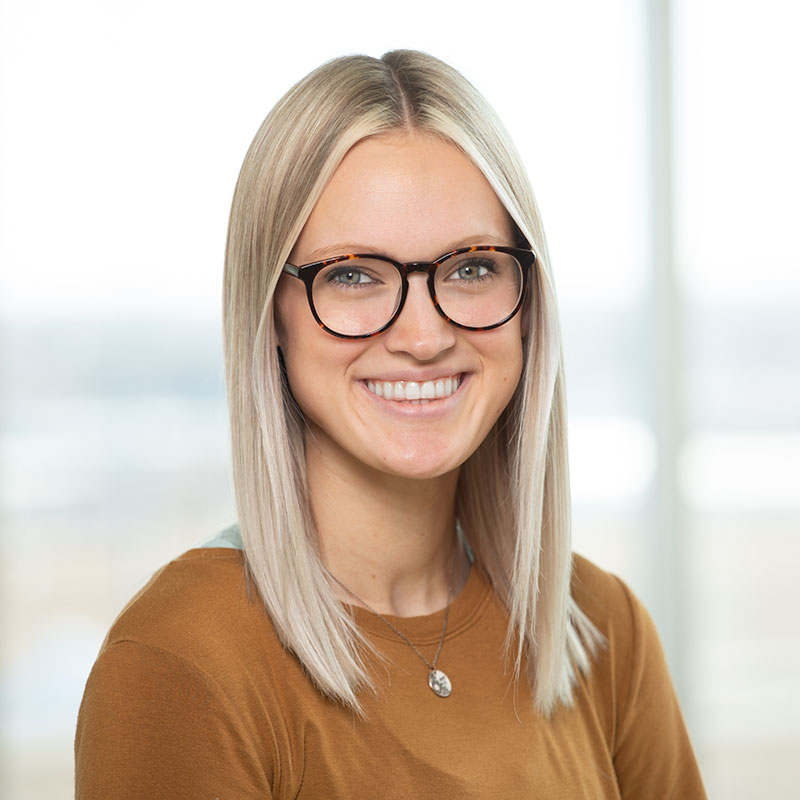 Holly Richards
I thrive on being busy. Yes, you read that right. If I don't have a hundred things on my plate, then I am bored. Lucky for me, I am a mom, a full-time graphic design student, and a photographer, so rarely do I have time to sit down. But that's ok because if I sit down for more than 10 minutes, I will get bored and start rearranging my house again.
I grew up involved in every sport, club, and activity that my school had to offer, and I know that is where I got my go go go mentality from. What sets me apart from other busy people is that I don't rush through things to get them done. I will work on a project and generate new ideas until it's just right. I am also very mindful of deadlines and am exceptional at getting things done on time. I have always been a natural-born leader in everything that I do. I strive to help others and lead projects in the workplace and classroom. Organization and communication are what make me a great leader. I focus on what will benefit the whole team and am not afraid of people disagreeing with my ideas.
When I found out that I could make a career out of designing and creating, I was ecstatic. I have learned and grown so much in the Media Design program here at Southeast. I have discovered my love for layout, designing logos, and bringing my designs to life. The world of design is always changing and evolving. That is why creating and learning new things is a life I am looking forward to living.
Hollyruthrichards.com
Michele Meester
As a nontraditional student, I returned to Southeast Technical College to pursue a second career in Media Design. I've always enjoyed learning new technology; the first time I attended STC, many years ago, I enrolled in the Data Processing program, where I learned computer programming. After graduation, I was a programmer analyst for several Sioux Falls companies for the next 15 years. When my second child was born, I concentrated my attention on my family. I worked on obtaining a BA in Art from the University of Sioux Falls, where I graduated with Suma Cum Laude honors. I knew that I have always been a problem solver and someone who enjoys approaching challenges from different perspectives.
Still, it was only recently that I came to realize that whether I am programming computers, raising my children, creating art, or designing media, the problem-solving aspect has been the common denominator that gives my life purpose. Throughout my working career, I worked for businesses in which I could utilize either my artistic interests or my technical education, but not both at the same time. Media designers create a visual language that supports the ideas and messages of businesses and organizations. As a Media Design student, I understand now that design has much to do with recognizing the desired goal and coming up with a visual and typographic solution to resolve marketing objectives. As a two-time graduate of STC, I look forward to these challenges in my new career and anticipate that I will be able to incorporate my artistic aptitude with the technical aspects of media design.
MicheleMeester.com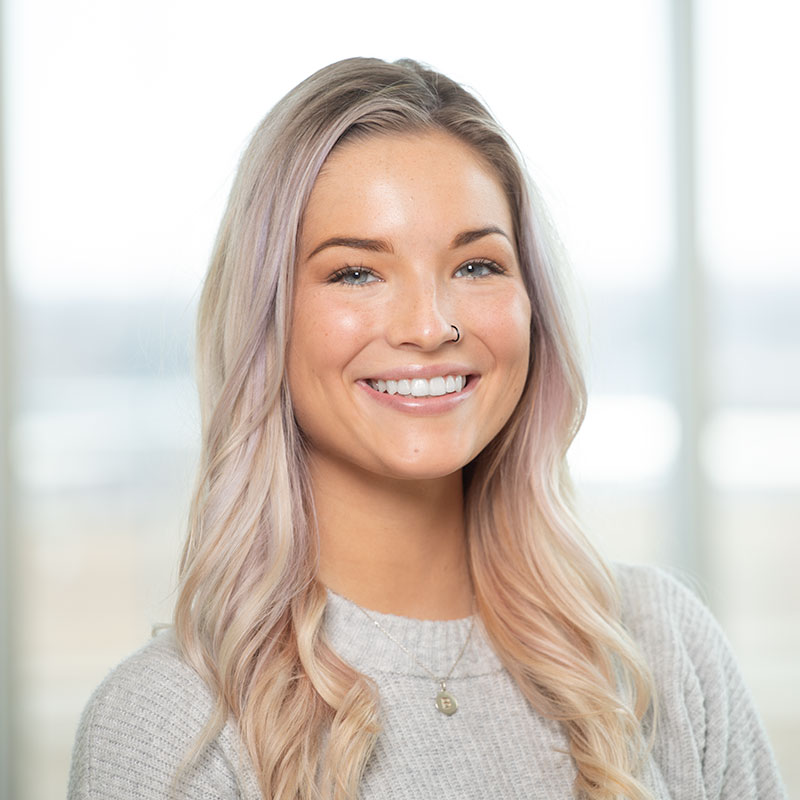 Baylee Jandahl
As a designer, I tend to look at everything from a different perspective, and that has helped me in many ways. I believe that each and every one of us has a unique perspective and I am so grateful that I have the opportunity to be able to share mine with the world. We all have different stories and experiences that have made us into the people we are today, and I think my journey so far has set me up to see the world from a fresh new perspective. I love to bring fresh new ideas to the table to help whatever the project may be flourish. I want nothing but the best for the people around me and the projects that I work on. There is always room for improvement and growth, and I am here to be a part of the process.
I have always loved marketing and social media and when I found out that I could mix in my creative side by doing Media Design I was excited. I often struggled with deciding what I wanted to be when I got older and I decided that I don't want to pick just one thing. I want to be able to be creative, expressive, a hard worker, an active coworker. I am excited to know that one day I will get to be all of those things. I am looking forward to getting to continue to grow and expand my skills with other like-minded creative people who share the same core values as me. Who knows maybe we will even get to create something great together along the way!
bayleejandahl.com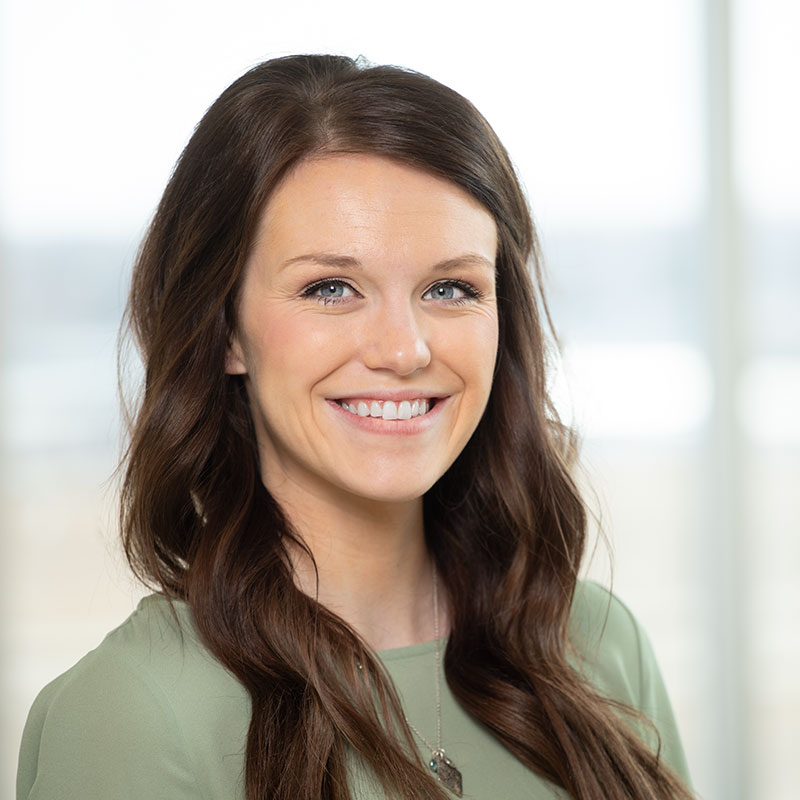 Olivia Hepner
Finding my path in the career category of my life was quite difficult for me starting. When I went through the program list at Southeast Tech, I panicked because I wasn't finding anything that I could see myself doing in the future. I thought about what I truly enjoyed doing in my life. What is my passion and what are my goals?
Like most kids when they're younger, I loved art. Painting, coloring, drawing, creating, you name it. It wasn't till I got a little older that I quickly figured out that art is more than a hobby for me. It's a passion. It's something I enjoy doing and something that I found myself creating long-term goals for. That being said, the Media Design Technology program at Southeast Tech is what finally stood out for me. It all but jumped out and grabbed me. It was a program I saw myself pursuing and carrying into my future.
Going into Media Design has been the best decision I have made for myself because it feels like it's finally the right path. One of my favorite parts about this program is the ability to create ideas and see myself progress in a design. I like to come up with multiple plans and multiple layouts to see what best puts together my design. My favorite Adobe Software's are InDesign and Illustrator because I find myself most effective in them. I strongly enjoy the photography side of design because photography is a sketchbook in itself and the ability to capture such things is a gift. I look forward to pursuing this career and seeing where it takes me in my future. I am excited to share my love for design with others and grow not only as a designer but as a person.
oliviahepner.com
Mitchell Hamersma
Growing up, I always worked with all sorts of technology and made things that people will enjoy and see and want to keep for remembering the occasion. I learned that I am like a sponge learning anything technology. When I was in high school and took a Mass Communications class, I learned how to use cameras and TriCasters, live streaming, and video software. That's when I decided I want to go to college for Media.
During my time at Southeast Tech, I got exposed to many different avenues of design. I learned how to be "dangerous" with Adobe Creative Cloud Suite programs from the printing process, web design, and video production. I love learning how to make my designs from sketches and seeing where it was to where it is gone. And want to animate some of my illustrations as well. So, I decided to finish my Media Design Degree in 2021. Next year, I go back to Southeast Tech and complete Digital Media Production Degree in 2022.
In between my first and second year of Media Design, I got the opportunity to work with the Sioux Falls Canaries baseball team. With a learning opportunity to set up cameras, ask questions as needed, and learn that if you need to be there an hour before the game, you should be there earlier than if there are way more problems not solved in just one hour before the game.
I always work to try my best, and I know that there are times that I will face obstacles and will try my very hardest to get around them. I am looking forward to learning more and more about the Media and Digital Media fields.
mitchellhamersma.com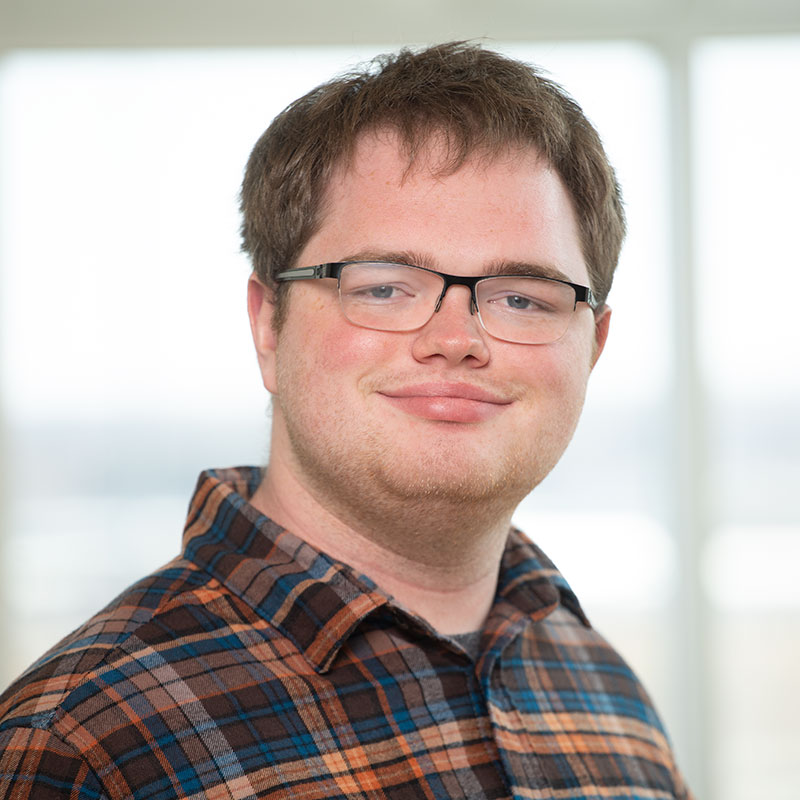 Jackson Godschalk
My portfolio is a representation of all I have learned and accomplished as a Media Technology student. When I was in high school, I joined my school's yearbook team on a whim. But after getting involved with the class and working on the yearbook I found out that I enjoyed the process of designing and making the spreads for the yearbook. During the end of my senior year one of the yearbook teachers recommend that I go to Southeast Technical College if I wanted to continue working on designs.
During my first year at Southeast Technical College I joined the school's SkillUSA group and became the group's secretary. I was in charge of writing and noting down the agenda for each meeting, I also had to keep a time table of events that happened during those meetings, and I had to handle all the group's correspondences for the month. Through SkillUSA I was able to partake in charity events that helped my community. My favorite one partakes in was when I volunteered to help at The Banquet, I enjoyed helping serve food to my community.
I am a good listener. Whenever an individual is able to critique or advise me on a design project that I am currently working on. I am able to listen and understand where they are coming from and change my design to their suggestions. While also being able to support the purpose of the project and the original concept.
jacksongodschalk.com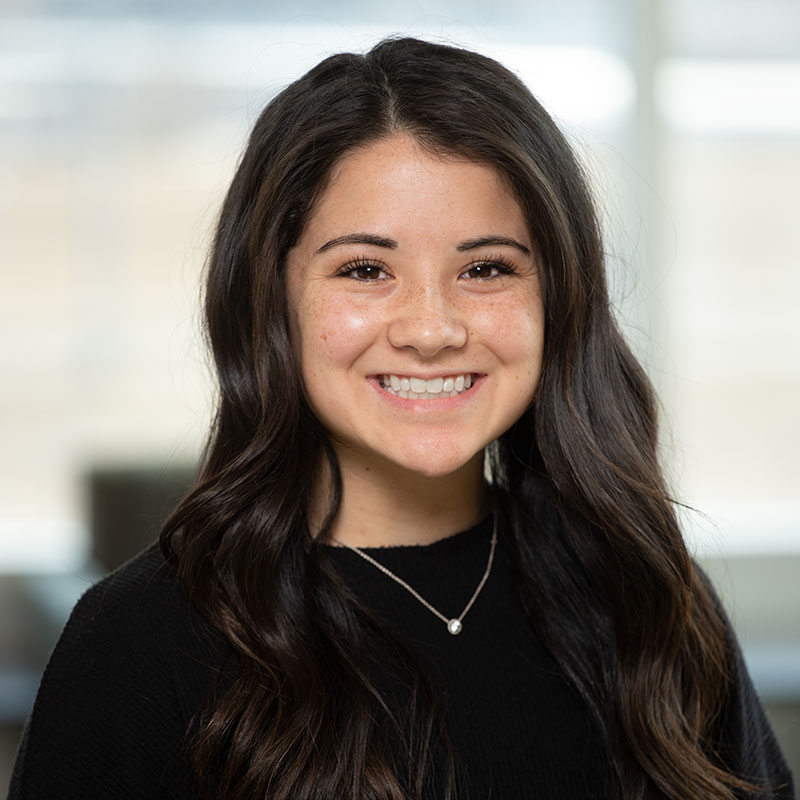 Marissa Baker
I have always been a very visual person. Learning by seeing and reading would be the best way for me to understand. Studying the pictures and being able to remember their characteristics. By re-reading notes, I could get a mental picture of my notes and would sort of be able to re-see my notes when I would be taking a test. That's why I love the idea of designing products for people to see. If your designs have the key elements, people will remember your design and come back and look for more.
When it came time to decide what I wanted to do with my life after high school, it was rough. I wasn't sure what I wanted to do or go for. There would be a lot of late-night searching and discussing with my parents what my strengths are and what I'm good at. We would always come back to how I loved to doodle, and in my free time, I would find a way to be crafty and artistic. I didn't know what I could do with those aspects until I was researching and found Media Design at Southeast Tech.
The program here at Southeast has taught me so much more than I would've imagined. I am efficient in adobe software such as Illustrator, InDesign, and Photoshop. I am still striving to be more efficient in Premier Pro and Dreamweaver. I love working on my own and thriving to accomplish work before the deadline. But I also really enjoy group projects and bouncing great ideas off of each other and seeing the other teammate's views. I always strive to get my work done before the deadlines and have a great work ethic.
marissa-baker.com
Nick Adams
I work in Digital Media Production because I am a very creative person, and I absolutely love doing anything related to creating new things. Detail and visual appeal are very important to me, because it makes sense that the viewer would like to look at something that has a great amount of detail, rather than something that looks unfinished or underdeveloped. Would you rather have one final piece that has extreme levels of detail, or many final pieces that look incomplete and underdeveloped?
I begin a piece by first centering on what it is that I am going to create. Being I am a very innovative individual, this process does not take too long. The next step is to begin developing the piece visually utilizing programs such as Illustrator, Photoshop, or After Effects. I know a project is done after I give it a thorough review and conclude that it meets my standards as well as the standards for the client. I feel a great sense of accomplishment when I reach the goal of completing my project. To help reach that goal, I utilize any suggestions or feedback from my peers. From various pointers to color suggestions, no feedback is ignored.
behanced.net/nicholasadams3
Sean Crossley
As a Las Vegas native I was inspired by the bright and flashing lights of the city as well as the architectural beauty of the buildings that make it up my entire life. Intricate patterns, architecture, and interior design have always fascinated me. I believe that a lot of that inspiration crosses over into my design work. I've always been a creative type, but I've appreciated creativity in ways that were more structural than abstract. I love using bold color contrasts and bright flashy typography. I love to create the surreal.
My ideas always start in Adobe Illustrator. I like to think of the emotion I'm looking to capture, and I create a color palette that I feel correlates well. When It comes to Logo Design, I try to keep things simple in design and bold in contrast. For animation and video work, I take that color palette that I've created and bring it into After Effects, where I will experiment with different shapes and patterns that highlight the featured content. The software gives me the ability to use solid colors like filters over video components, which can really change the mood of the piece
Once I've finished the creative aspect of the design, I move it into premiere for the final touches and more structural editing work. In the recent past, most of the work that's been really passionate for me has been video editing for musical artists. There is nothing more gratifying than listening to a song and being able to close my eyes and envision the artwork that represents the overall tone. Music and design have always been closely related for me, and the ability to incorporate the two into a single piece is a powerful experience.
behance.net/SeanCrosslc9b1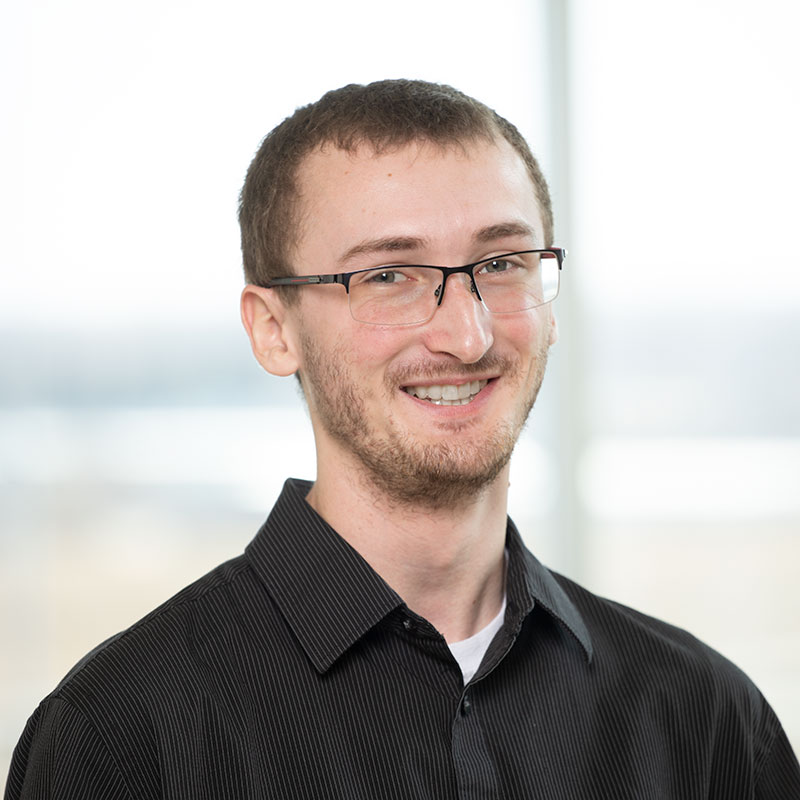 Bryceton Hehn
I work in media because I love developing projects from start to finish, and seeing how the project evolves over time. I begin with just a concept of how I want the project to look. From there, I try to figure out what software, time frame, and tools I will need to get to the final goal. An important step in reaching the final product is utilizing feedback and applying to the project.
When making decisions for a project, I try to meet the goals with the tools at my disposal. The first step of planning is figuring out what my options for achieving the end goal. Once I get an idea, I will do research and make story boards or rough sketches of how to develop the idea. After evaluation, I jump into software and start assembling a rough cut. I have also learned to appreciate working with others, as it enhances my projects and expands my knowledge in various toolsets
I have been trained in many different software packages, and each has a place in my toolkit. I learned that while developing a project, I can utilize multiple software to ensure the best possible result. The software packages that I use most often are aftereffects, premiere pro, and maya. In my opinion, the project is only complete when I feel that I have performed to the best of my ability, and all parties are satisfied.
behance.net/brycetonhehn1
Matthew Kraning
My career aspirations point to an end goal of becoming a film director. The work I create is being developed through the combination of my instruction in Adobe Creative Suite, my admiration for film, and the creative process in film development. My strengths lie in film editing and assembly, as well as 3D modeling. I exhibit ambition and diligence when striving to accomplish achievements in camera operation, team collaboration, motion graphics creation, and footage editing.
With each project, I demonstrate comprehensive storyboard illustrations and specific concepts of what the feature will entail. When it comes to my process, I evaluate the audience, the topic, and the time frame needed to develop the story and theme.
My current work is being developed with a unifying theme. I am longing for challenging work, while maintaining a film-centric theme. My background with prior work is helping to enhance the quality of my polished designs. Presently, I am developing a highly detailed model in Maya. Upon completion of this model, I will begin populating the workspace environment with a culmination of complementary scene assets. I am exploring my range and abilities to utilize multiple softwares expeditiously.
behance.net/matthewkraning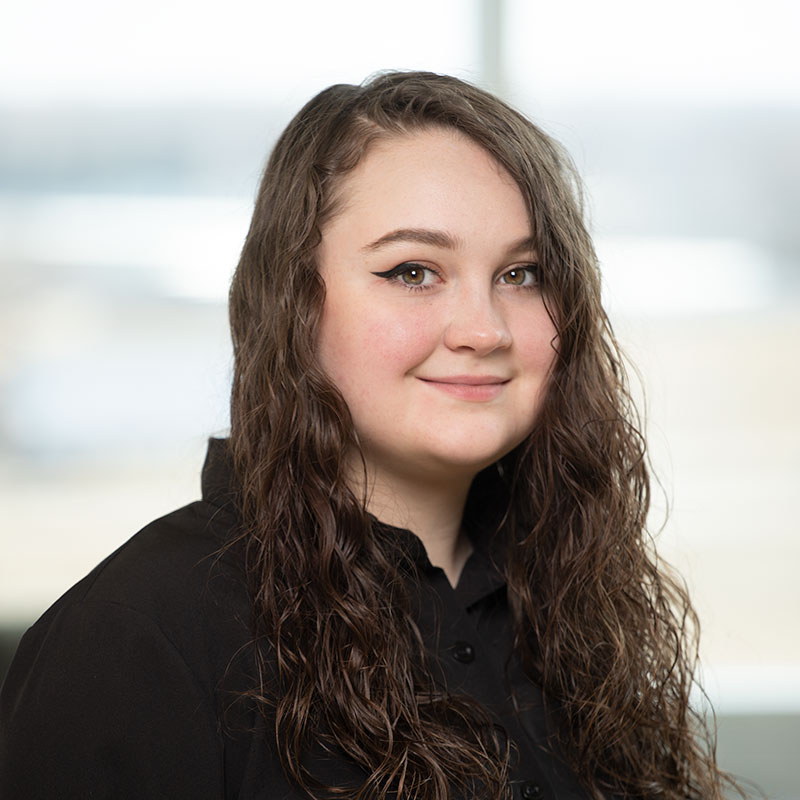 Ashton Fechner
When I was young, I always knew I wanted to get into media. The encouragement of others has helped solidify that idea in my mind. I got into Digital Media because it has surrounded my life completely. My passion for the creativity within the field and how much potential it has made me excited to be part of the creative process and to explore all of the elements included in it.
The moment I am going to start a project, I like to break down what all I need to do in a bulleted list that I can check off as I go along. This is especially true when the project is something similar to what I have done before. For instance, if I were to make an animated video, I would storyboard my ideas then proceed to create assets. I try to keep the theme clean and simple, as to make my animating life easier in the future. The software I choose is based on what the project is. If I were to make a footage-based video, I would use Adobe Premiere Pro for video and audio editing. For clean animations, I use Adobe Illustrator for the illustrations and Adobe After Effects for the animation. I like to use bright colors and quick movements in my animations to keep things eye-catching.
Currently, I focus a lot on motion graphics, but I have experimented and learned from a lot of applications and other parts of the creative process. My current work, especially now, is a culmination of all the things I want to further my skillset in. This includes 3D modeling and animation, Adobe Illustrator, and Adobe After Effects. I am constantly challenging myself to become more efficient with my time and skillset.
behance.net/ashfechner